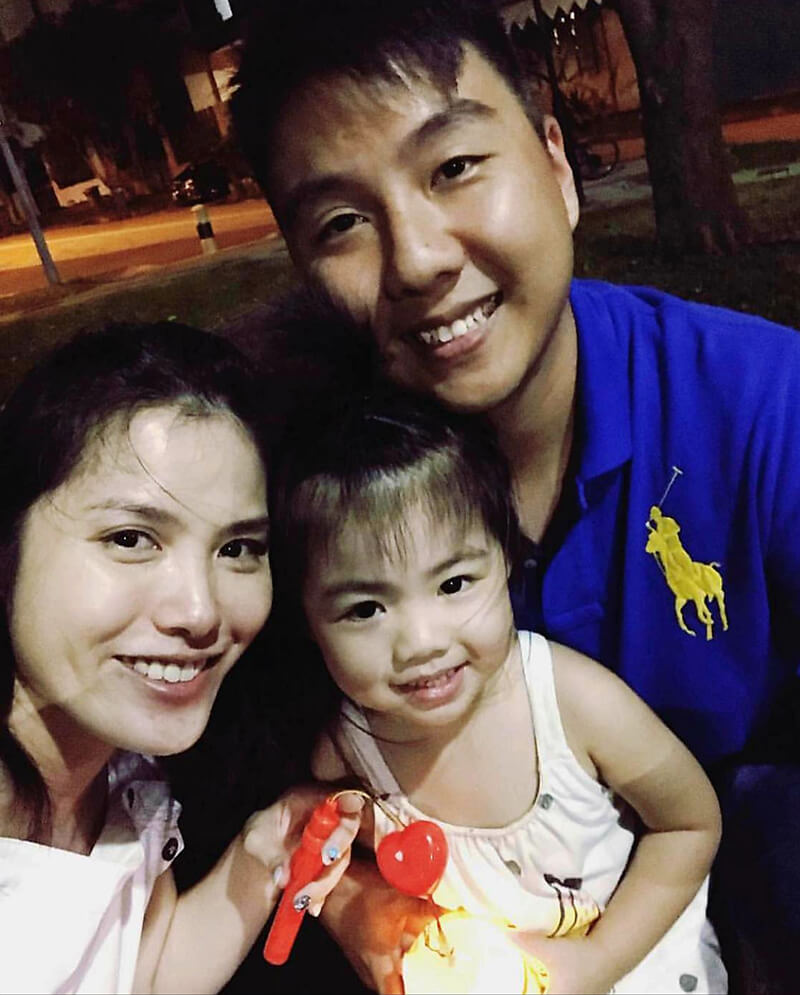 May Phua, parent of Alysa Ang
I'm a mother of Alysa who is attending speech therapy with T.Chloe as well as early intervention program with T. Arnold.
I would like to thank the teachers for their encouragement and support during Alysa's 3 months of participation in both therapies concurrently. 
Alysa has attended a few classes in the past, but the majority of the teachers highlighted and expressed her disinterest in class. Some even commented she was disruptive and uncooperative in class. This has plummeted her self confidence and her self engagement in class. Her delayed speech has also left me helpless in failing to understand her wants and needs most of the time.
After attending a few lessons of speech therapy with T. Chloe, Alysa has finally said her first "Yes". I was overwhelmed with joy. With the weekly updates sent to me via email by T. Chloe and areas, I could work with Alysa on. I'm glad she could slowly form words and sentences in a span of 3 months. T. Chloe and Alis were not only patient to Alysa, she patiently listens to the concerns I have on Alysa and slowly I was introduced to T. Mandy and T. Arnold to address Alysa developmental delay.
After 3 months of EIP, Alysa has shown tremendous improvement in her analytical skills as well as expressing herself through words.
She thoroughly enjoys T. Arnolds class. At home she often recites to us what she has learned from T. Arnolds class, reciting the "dos" and "dons". At times she even mentions she only wants to attend T. Arnold class. I'm glad Alysa has found a group of teachers who loves her presence as much as Alysa enjoying every bit of the class. T. Arnold often updates me via WhatsApp on Alysa daily progression as well as her likes and dislikes. This enables me to play a reinforcement role on what she has learned at school to apply to daily use. 
The encouragement and support I have in this school have way surpassed the scope of the teacher focusing on purely completing its scope of teaching syllabus. In fact, the positive encouragement Alysa gets from the school has gradually built up her self confidence, and I'm glad Alysa has found teachers who have never once given up on her and was willing to work with me to overcome her weakness.
Once again. Thank you very much T. Arnold, T.Chloe as well as Alis.
Tan Chia Chern, parent of Wong Jing Ern
My younger son, Jing Ern has autism. His speech development, social interaction, and communication were severely delayed prior to his therapy service at Leapfrogs. He started his speech therapy under speech therapist, Geraldine Chong when he was around 2.5 years old.
Since young, Jing Ern was a child with high anxiety especially towards unfamiliar people and a new environment. At the beginning of his journey at Leapfrogs, he would display his uncomfortable emotions through screaming, crying and uncooperative behavior.
Despite Jing Ern's challenging behavior, teacher Geraldine was very patient, supportive and resourceful in finding effective ways to teach and bond with him.
Under the good hands of teacher Geraldine, Jing Ern settled and progressed well. He enjoyed and participated actively during lessons.
In addition, Teacher Geraldine would give a debrief after each session and provided good teaching strategies/home activities for parents to follow up at home with Jing Ern. This sharing supported and reinforced Jing Ern's learning beyond the therapy session.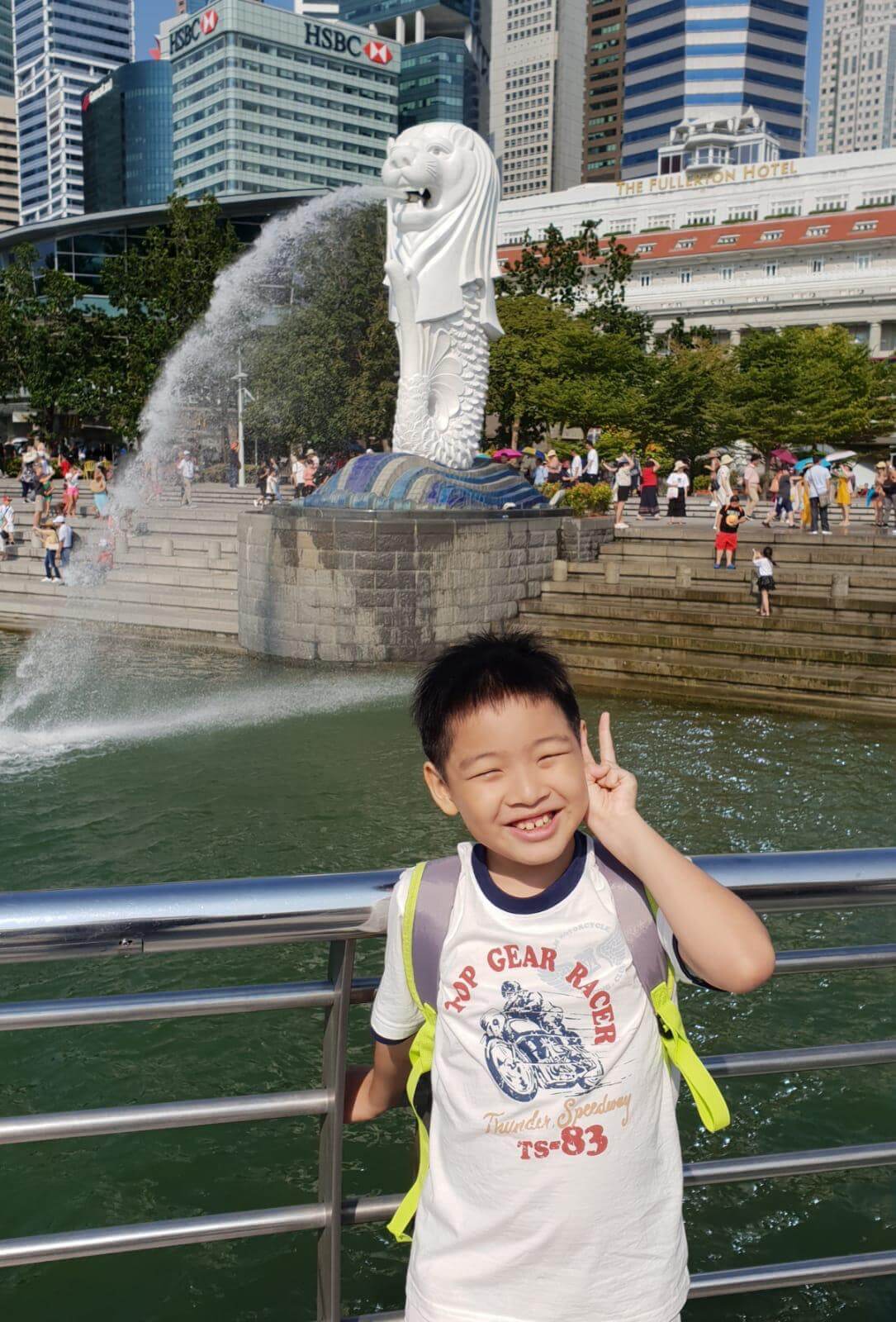 Moreover, the admin staff, Ms. Priscilla is very pleasant, helpful and approachable. She provided very prompt assistance in all admin related matters.
Jing Ern showed tremendous improvement in his speech development, social interaction, imaginative skills, social play skills and communication since he started his journey at Leapfrogs.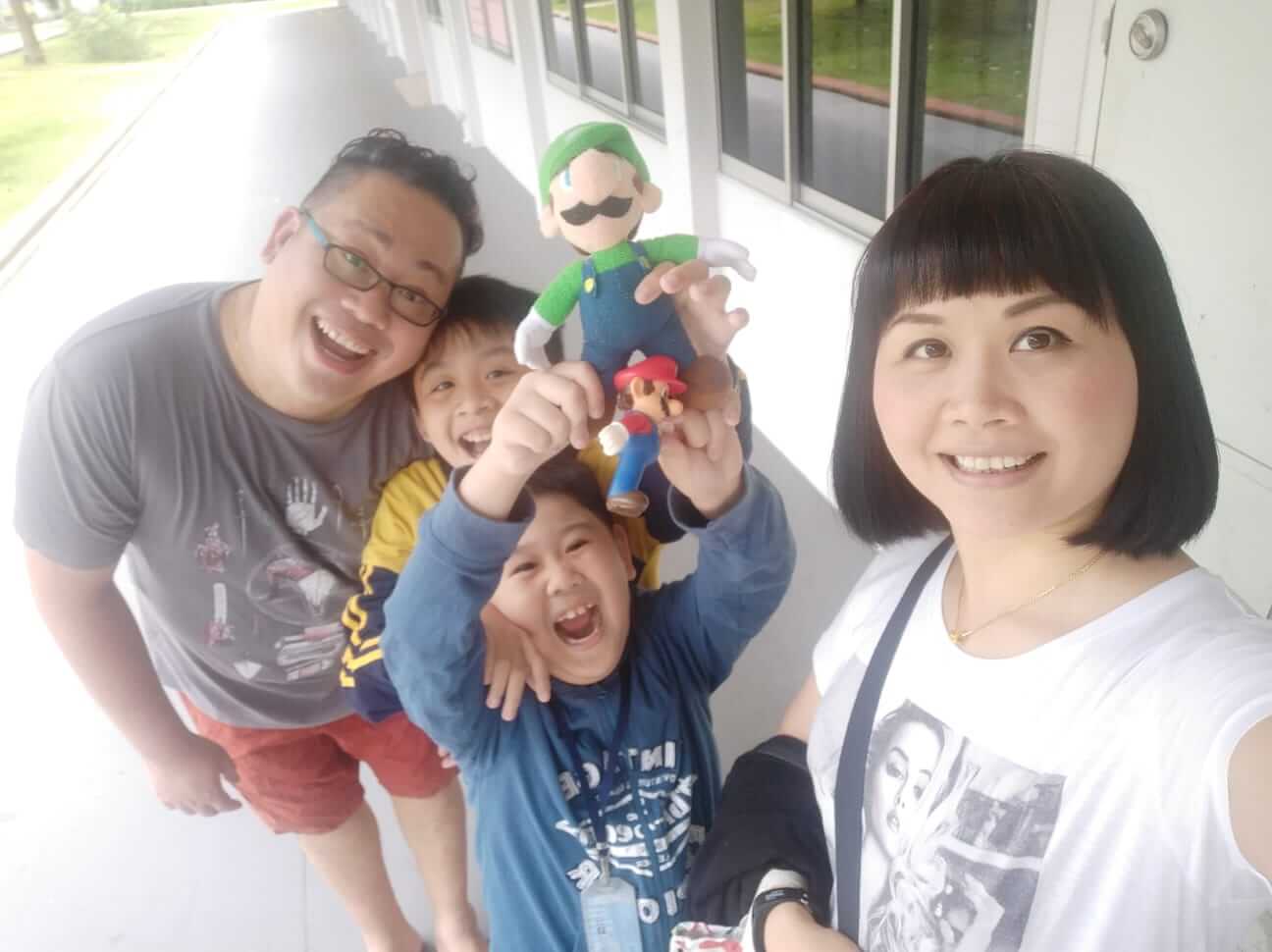 Karina, parent of Pharrell & Pharratio
My husband and I decided to send our bays here because we were worried that our boys seem a bit slow in picking up skills like speech, social and motor skills. compare to other peers during their younger age.
And as a family united, we really can see improvement from our boys. Leapfrogs, May Slover Primary, KK, and parents really join forces together to give our boys, the confidence, willpower, and the push they needed. 
My child has become more socialize, confident, daring, and a never-give-up attitude.
Valerie Lam, parent of Christian
My husband and I decided to approach Leapfrogs as LF was one of the recommended schools given to us by the psychologist at CDU. Christian was suspected of being high functioning ASD, and even though he was just 2.5 years old, we wanted to seek help as soon as possible. 
It was a little rocky at the beginning. Christian started out with ST with teacher Katie, and OT with teacher Kris. He bonded well with Teacher Katie, but never quite enjoyed his OT sessions. So as parents, we saw his distress on OT days and made the decision to withdraw him from OT sessions and concentrated on ST. 
After a while, his psychologist, Dr. Chong, at CDU, recommended we let Christian attend EIP classes instead. And so we did. We're very grateful for all the changes that Teacher Mandy has made with Christian. He looked forward to every session with her. 
Teacher Mandy's dedication to Christian was evident from day 1. She voluntarily made time to visit Christian at his schools to observe him in his environment, and even took it upon herself to give the teachers at Christian's school, pointers on how to handle any of Christian's behaviors.
Christian's eye contact, conversational skills, empathy, and interactions with his peers has improved. Because of how early we sought help from Leapfrogs, Christian has never had any troubles integrating into a mainstream school environment.