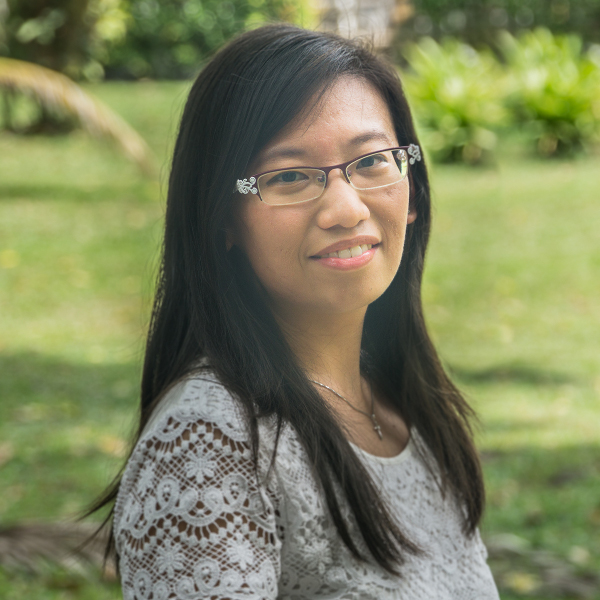 Geraldine Chong
Speech language Therapist
Bachelor Of Applied Science (Speech Pathology)
---
Life doesn't have to be perfect to be wonderful

– Annette Funicello
Indeed, happiness comes from seeing the goodness in people and things around you. For me, the joy felt when each child progresses in their own little ways in their own time, is a feeling that is indescribable.
Geraldine decided on being a Speech Language Therapist as she believes that connecting and forming relationships are reasons why we are humans. She graduated from the University of Sydney in 2007. Her clinical placement experiences included the university clinic, a public school, community health centres, Spastic Centre of NSW, hospitals in Sydney and Singapore, and the India Institute of Cerebral Palsy. In order to better understand the life of Speech Therapists in our local context, she observed at special schools and hospitals in Singapore during her university vacations.

After working with different populations, Geraldine still feels that working with children is what she finds most rewarding and is passionate about. As an NCSS Scholar, she was a Speech Language Therapist at Fei Yue EIPIC for 3 years. There, she worked with children with autism, global developmental delay, speech and language delay. Setting up their speech therapy department was an enriching and enjoyable experience for her. Wanting to gain the experience of working with a wider age range of children, she joined the Leapfrogs family in April 2011. She loves every bit of working there due to the wealth of experiences she's had. Leapfrogs has molded her into a therapist who greatly appreciates the need to "hook in" the child's interests, to value each child as a whole and to build him/her to be a reflective self-motivated learner and person. The constant reflections of each child and her experiences challenges her to be an even better clinician. Mentoring students and other therapists and being involved in company projects are a greatly valued part of her life that she desires to continue.

Being one who believes that being a Speech Language Therapist is not just a job, Geraldine has conducted talks to increase the public awareness of speech therapy.She loves sharing with students about the amazing aspects of her job and volunteers in doing speech therapy programs in Cambodia and Vietnam.
Social Thinking Workshops by Michelle Garcia
Dynamic Assessment for Young Children- Theory and Application
Mediated Learning Experience (FIE Basic) Certified (The Feuerstein Institute, Israel)
Introduction to PROMPT
Feeding Workshops
Talk Tools Certified
Hanen Certification (It Takes Two To Talk and More Than Words)
Picture Exchange Communication System Certification (PECS)
Basic Online Course on The Greenspan Floortime Approach and The Meltdowns Workshop
Assessment, Evaluation & Programming System for Infants & Children (AEPS): Introduction & Intermediate
Certificate in Practical Counseling (Basic Skills)
Who we are
"An understanding heart is everything in a teacher, and cannot be esteemed highly enough....
The curriculum is so much necessary raw material,
but warmth is the vital element for the growing plant and for the soul of the child."
- Carl Jung (1875 - 1961)