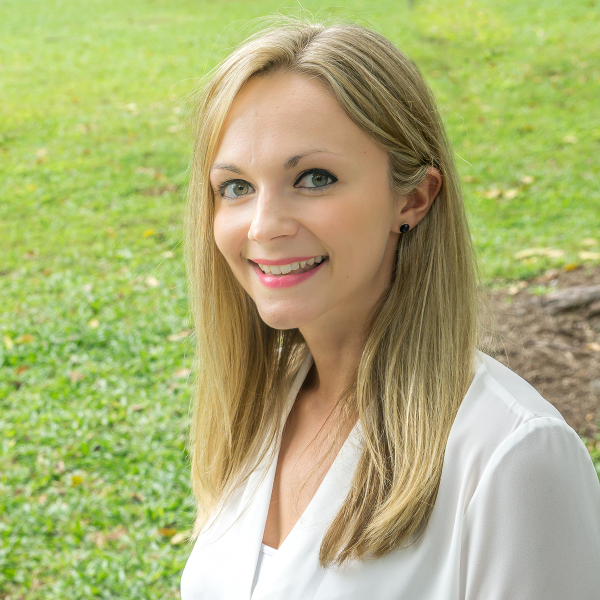 Katie Owen
Speech Therapist
Bachelor of Medical Science
---
If you can dream it, you can do it

– Walt Disney
Each child has the potential to surprise us with how much they can develop and progress. It is a treasured reward to be a part of guiding each child towards becoming the best that they can be.
Katie was born and grew up in North Wales in the UK. Her desire to work with children and their families developed at the young age of 16 when she started working with Speech Language Therapists in her local area. Igniting a spark for the field, she felt that she had met her perfect match in pursuing a career in Speech Language Therapy. At 18 she moved to Sheffield in the North of England, where she completed a 4 year Bachelor of Medical Science degree in Speech Science. Subsequently Katie's practicing career began in London, where she worked for 4½ years in a Community Paediatric post. Working for the National Health Service (NHS) meant managing a high caseload of children, delivering both assessment and individual/group therapy within a clinic setting and across local primary schools. Her caseload patients encompassed a variety of cultural and economic backgrounds and she gained valuable experience in providing treatment across a wide range of needs. This included children with speech sound delay/disorder, language delay/disorder, autistic spectrum disorder, global developmental delay and dysfluency. Alongside her role with the NHS, Katie developed a small private caseload to allow her to deliver more intensive therapy to children in their home environments. She witnessed the positive outcomes that delivering weekly therapy could achieve, which drove her desire to pursue further private practice.


As a new and exciting challenge the second stage of Katie's career brought her to Singapore to join the Leapfrogs team in January 2015. Since joining the team she has grown as a therapist, delivering individually tailored therapy to meet each child's needs and personality. Katie believes that because each child is unique, time is well spent fully analysing their skills to enable creation of effective therapy that integrates multiple approaches. She believes that enhancing children's language and communication skills has an extremely positive influence on their quality of life and on their family life as a whole. For this reason she strives to work closely with children and their families to deliver motivating therapy with the best possible outcomes.
Lidcombe Programme Certified
Introduction to TEACCH
Gina Davies Attention Autism Stages 1-3 Certified
Picture Exchange Communication System Certification (PECS) Trained
Michael Palin Parent-Child Interaction Therapy for Children under 7 who stammer
Signalong Phase 1 Certified
Who we are
"An understanding heart is everything in a teacher, and cannot be esteemed highly enough....
The curriculum is so much necessary raw material,
but warmth is the vital element for the growing plant and for the soul of the child."
- Carl Jung (1875 - 1961)