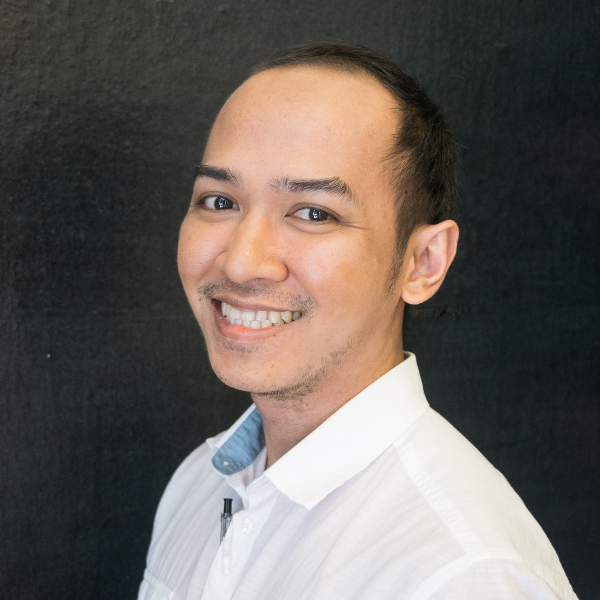 Kris Borja
Occupational Therapist
BS Occupational Therapy
---
There are no great limits to growth because there are no limits of human intelligence, imagination and wonder.

– Ronald Reagan
I've lived with these words through the years as a clinician. I believe that each child is brilliant and beautiful in their own unique way. In a growing child, obstacles may happen in the developmental pathway. Indeed, difficulties interfere with a child's ability to learn but a child's mind, imagination and wonder are limitless. Children with special needs must continuously grow and develop skills in order to have a better quality of life, no matter their age, living circumstances, ability level and personal interests. Given compassion, care and the opportunity to explore, each child can be the best that they can be. As my commitment, I am dedicated to empower children, cultivate young minds and challenge boundaries your child faces today.
In 2007, Kris obtained his Bachelor's Degree in Occupational Therapy and started working with children. He worked in an acute healthcare hospital where he acquired extensive training in handling a wide variety of cases such as Autism, Attention-deficit Hyperactive Disorder, Global developmental delays, Learning Disabilities, Developmental coordination disorder, motor delays, sensory processing disorders, genetic disorders, kids with behavioural issues and children with regulation challenges from birth to 21 years old. Apart from being a clinician, he trained junior therapists and conducted workshops for parents. He enhanced parents'understanding about their child's behaviour and taught strategies in handling a child with special needs.

In 2012, he moved to Singapore and refined his expertise in neurodevelopment and learning, motor and process skill facilitation, and sensory processing intervention through trainings and supervision. He understands the impact of sensory processing difficulties, regulatory issues and motor development and how these difficulties impact a child's ability to perform daily activities. Over the past 8 years, Kris continues to develop his expertise in order to provide the best quality of service to his clients. He continues to be involved with peer reviews and professional groups to refine and develop his skills. Kris is passionate about working with the children and their families, and feels that he continues to learn as much from them as they from him. He is sensitive in appreciating and understanding the needs and difficulties of children and their families from a variety of cultural backgrounds. Indeed, he is a compassionate individual and a competent male therapist. His personal interests include fitness and training, sports, dance and arts.
Occupational Therapist (Full Registration) Allied Health Professionals Council, Singapore
Holistic Approach to Neuro-developmental and Learning Efficacy (Level I and II)
Assessment of Motor and Process Skills (AMPS) Trained
Basic Cardiac Life Support Certified
Handwriting Without Tears® Trained
Get Set for School® (Pre-k readiness & Writing) Trained
Who we are
"An understanding heart is everything in a teacher, and cannot be esteemed highly enough....
The curriculum is so much necessary raw material,
but warmth is the vital element for the growing plant and for the soul of the child."
- Carl Jung (1875 - 1961)