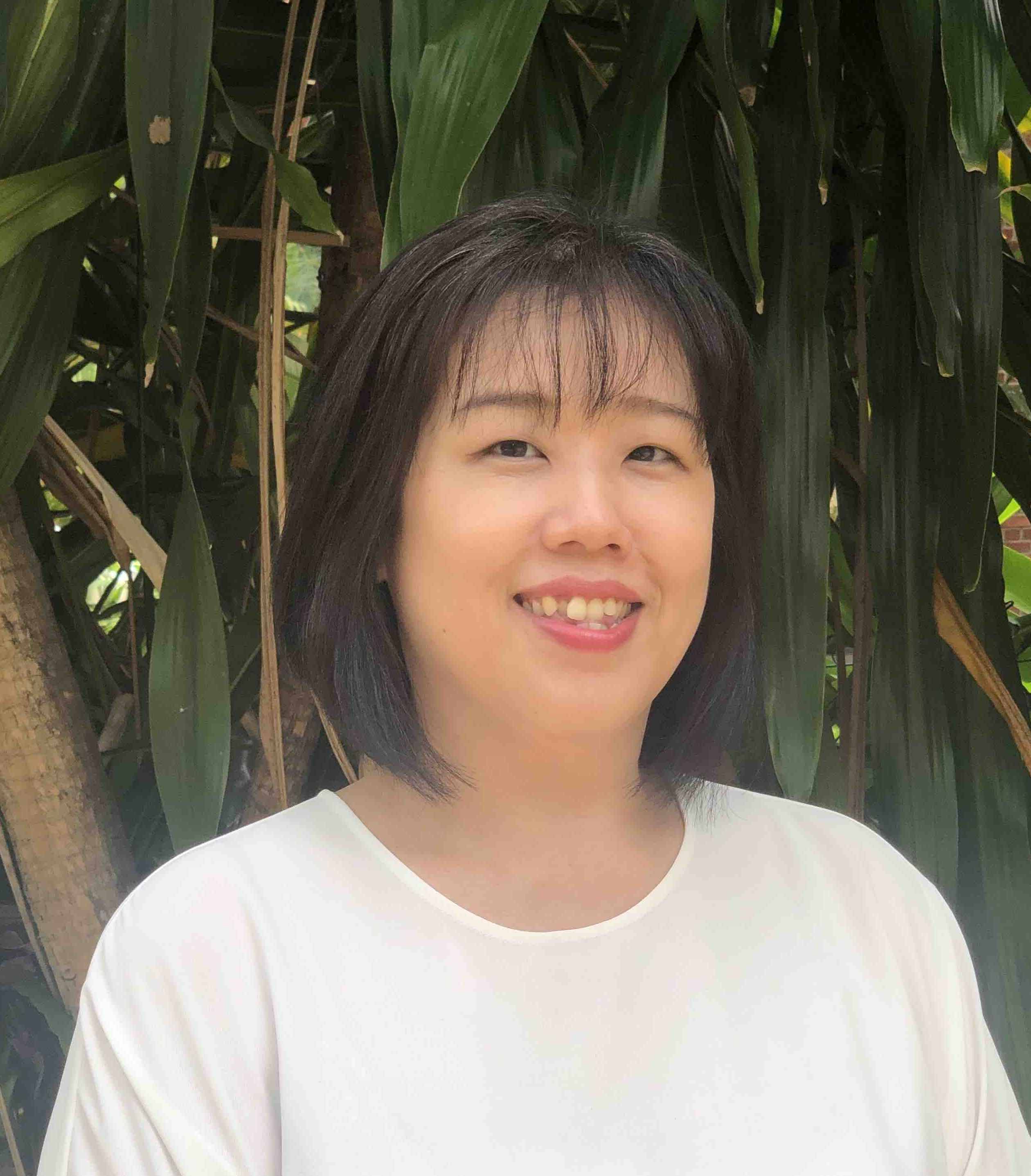 Mandy Low
Educational Therapist
B. SpEd
---
Every student can learn, just not on the same day, or in the same way

– George Evans
I have witnessed a child, with no interest in numbers, become able to count because the task was broken down into achievable steps. Another child, who was still crawling at age 4, was finally able to walk when she turned 6. It is my personal belief that every child can one day achieve if given the right support. Some people may call these miracles, but I call it intervention and it is what i do at Leapfrogs.
It had always been Mandy's aspiration to work with young children since graduating from school although it had never crossed her mind to be working in the special education field. In 1999 she landed an opportunity to work in one of the local special schools as a Special Education teacher and has never looked back. The foundation she had as an early intervention teacher set a humbling and insightful path as she developed as a special needs educator.

Teaching children with Down syndrome, cerebral palsy and developmental delay as young as 2 months old ignited her interest for early intervention and continues to fuel her till this day. When she began to teach children with autism, she became intrigued with the learning diversity of autistic children and they became an inspiration that fueled her drive for knowledge and capabilities as an Educational Therapist.

Mandy is passionate about early intervention and strongly believes that the earlier the child gets help, the better their learning outcomes will be. Besides early intervention, Mandy has also been running social groups for the past 10 years and brainstorming strategies to resolve social problems has been another major interest of hers. Mandy finds it greatly rewarding when she sees the innovative strategies work for the child and the family.

Being an avid reader, Mandy also collects children's literature. She enjoys reading to her young clients as a means to cultivate early reading, listening and attending habits.
Diploma in Special Education (National Institute of Education, SG)
Certificate in Autism (Autism Resource Centre, SG)
Picture Exchange Communication System (PECS) Trained
Mediated Learning Experience (FIE Basic) Certified (The Feuerstein Institute, Israel)
Social Thinking (Michelle Garcia Winner, USA)
Handwriting Without Tears® Trained
Get Set for School® (Pre-k readiness & Writing) Trained
Search and Teach (National Institute of Learning Development) Certified
Diagnostic Profile of a Child with Special Needs (National Institute of Education, SG)
Phoneme Sequencing, Visualizing and Verbalizing, Talkies, Seeing Stars (Lindamood-Bell, USA)
Who we are
"An understanding heart is everything in a teacher, and cannot be esteemed highly enough....
The curriculum is so much necessary raw material,
but warmth is the vital element for the growing plant and for the soul of the child."
- Carl Jung (1875 - 1961)