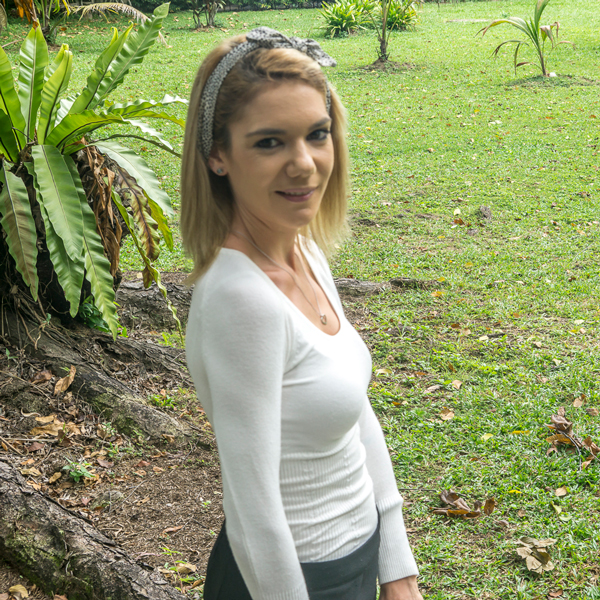 Every child is gifted. They just unwrap their packages at a different time

– Author unknown



With this in mind, I ensure to tailor my therapy sessions to meet the individual needs of each child in a timely fashion and to utilize their strengths and interests in session to enhance their areas of weakness
Hello, I'm Sophie, an Irish Speech and Language Therapist. I was awarded my Bachelor of Science Degree (Speech and Language Therapy) from the National University of Ireland, Galway in November 2010 and have lived and worked in Singapore since May 2011. Prior to commencing work in Singapore, I volunteered as a Speech and Language Therapist in an Early Intervention Centre for children with a wide variety of special needs and a Rehabilitation Centre for adults who had experienced stroke and other neurological conditions. Upon arriving in Singapore, I began work in The Children's Therapy Centre, Singapore. Here, I worked with paediatrics aged 2-17 years who were experiencing a variety of difficulties including Autism Spectrum Disorder (ASD), Attention Deficit Disorder (ADD), Global Developmental Delay (GDD), Speech and Language Delay, Social Communication Difficulties. While working at The Children's Therapy Centre, I also provided a locum service to The Cerebral Palsy Centre, Pasir Ris and The Association for Persons with Special Needs, Katong.
I am very passionate about working with children with special needs. I strive to maximize each child's communication potential in a fun, child centred way while incorporating both caregivers priorities and the child's interests into therapy sessions. I ensure to maintain close and constant collaboration with all others involved in the child's care.
To ensure that I can help each child reach their maximum communication potential, I utilize up to date, evidence based therapy techniques and strategies in sessions. I also continue my professional development on a regular basis by attending workshops and talks.
Hanen Certified
Picture Exchange Communication System (PECS) Certified
Talktools (Level 1) Certified
Play Therapy (Introductory level) Trained
Sequential Oral Sensory (SOS) Approach to Feeding Certified
DIR Floortime Trained